Über den Schwander Grat zum Vrenelisgärtli
---
Region:
World » Switzerland » Glarus
Date of the hike:
8 September 2018
Mountaineering grading:
PD
Climbing grading:
II

(UIAA Grading System)

Waypoints:
Geo-Tags:
CH-GL Glärnischgruppe
Time:
2 days
Access to start point:
Mit ÖV oder PW.

Maps:
map.geo.

Vrenelisgärtli (2904m).
Um das Gärtli der Vreneli ranken sich verschieden Sagen (SRF – Das Gärtchen der Jungfrau Vreneli) Das Schneefeld unter dem sie mit Ihrem Kessel begraben liegen sollte, ist allerdings schon 2003 zum ersten Mal vollständig abgeschmolzen, ohne Ihre sterblichen Überreste freizugeben.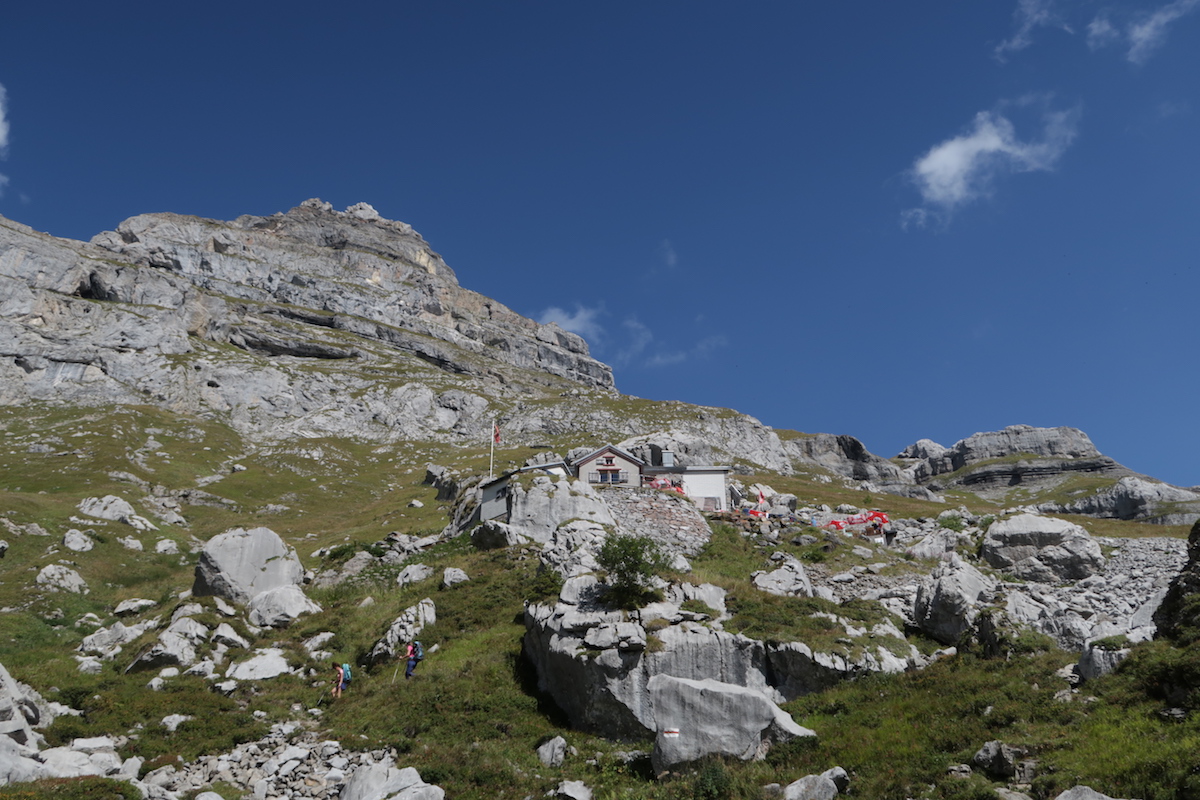 Lohnt den Weg: Glärnischhütte.
Bergstiegen zumindest scheint dort heute Gott nicht mehr herauszufordern. Zahlreiche Seilschaften haben einen schönen Tourentag ohne grössere Wartezeiten auf dem Schwander Grat genossen.
---
Bemerkungen
: Der Glärnischfirn ist nur im oberhalb 2550m bis zum Felsriegel bei 2750m spaltig, dabei ist der südliche Teil weitgehend aper.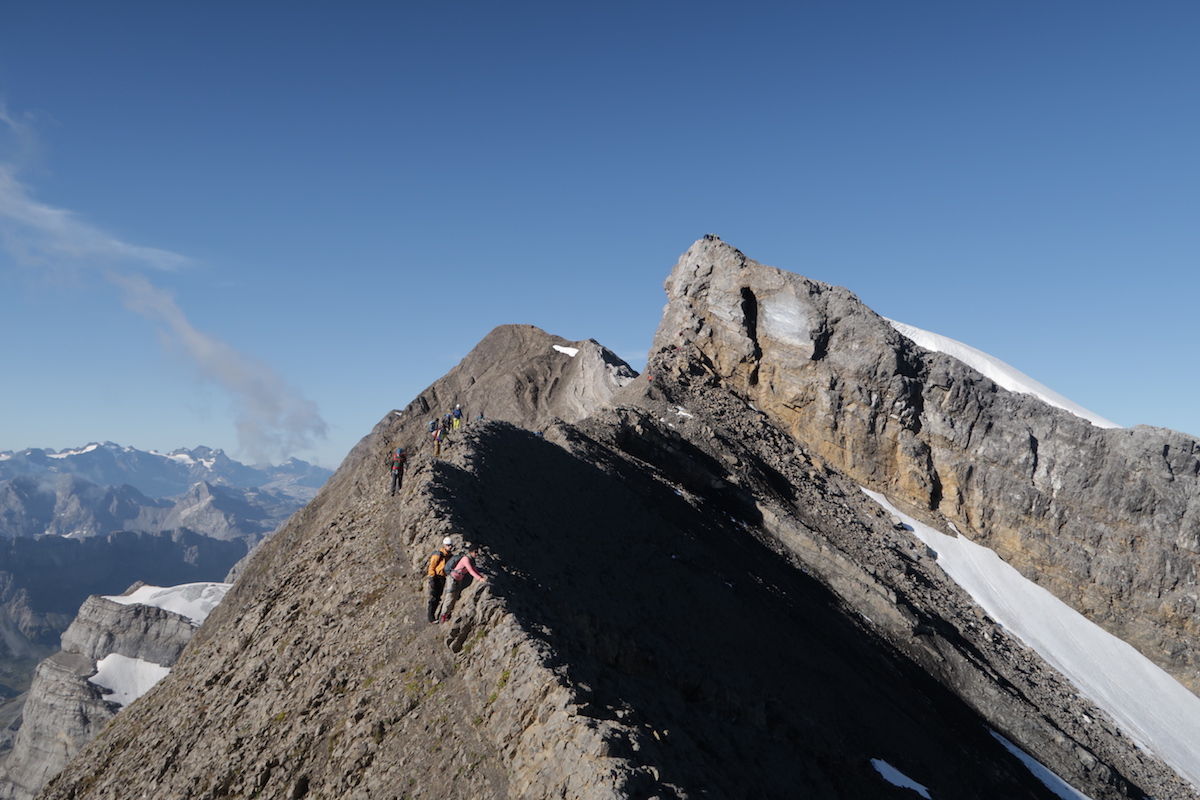 Schwander Grat.
Für die Klettersteigpassage am Schwander Grat ist ein Klettersteigset durchaus eine Option. Eisausrüstung (Pickel und Steigeisen) ist auf dem Schwander Grat aktuell nicht notwendig.
Route: Klöntal-Richisau - Glärnischhütte - Vrenelisgärtli - Glärnischhütte - Plätz.
Orientierung: Aufstieg zur Glärnischhütte auf markierten Wanderwegen. Von dort auf deutlichem Weg (rote Strichmarkierungen), später auf einer deutlichen Spur (Steinmandln) zum Glärnischfirn.
Schwierigkeit: WS (II), Zustieg zum Glärnischfirn ab Glärnischhütte T4.
Bedingungen: Schwander Grat aper.
Ausrüstung: Hochtouren-Ausrüstung.
 
Tour organisiert durch
Hike partners:

poudrieres
<![if !IE]>
<![endif]> <![if !IE]> <![endif]> <![if !IE]> <![endif]> <![if !IE]> <![endif]>
Minimap
0Km
Click to draw, click on the last point to end drawing
Gallery
---
Open in a new window · Open in this window