"Flucht" auf den Berg - Durchschnaufen - Seele baumeln lassen - "Stille" hören!
---
Region:
World » Austria » Zentrale Ostalpen » Randgebirge östlich der Mur
Date of the hike:
14 November 2015
Hiking grading:
T1 - Valley hike
Waypoints:
Geo-Tags:
A
Time:
2:30
Height gain:
802 m

2631 ft.



Height loss:
815 m

2673 ft.



Route:
8,792 km / Sommerparkplatz-Hüttenanger-Roßeck-Mugelsender-Ochsenstall-Sommerparkplatz

Access to start point:
Auf der S6 bis Niklasdorf (zwischen Leoben & Bruck) und nach S in den Niklasdorfer Graben bis zum Ende der Fahrmöglichkeit.

Accommodation:
Mugelschutzhaus

Maps:
Amap Digital, WK 132 Gleinalpe - Lipizzanerheimat - Leoben - Voitsberg, Wanderkarte 1:50.000

Da heute die Witterungsbedingungen nicht so ideal sein sollten, entschied ich mich für eine Hausbergrunde. Der Aufstieg erfolgt vom Sommerparkplatz ausgehend durch Hohlwege bis zum Hüttenanger und von dort weiter auf das Roßeck. Der Abstieg erfolgte Richtung Mugelschutzhaus, allerdings ließ ich das Schutzhaus links liegen und folgte der Zufahrtsstraße zum Sender; von dort ging es über den Wanderweg zurück zum Ausgangspunkt meiner Tour. Die Tour ist hinlänglich bekannt und bestens dokumentiert und daher erübrigt sich eine weitere Beschreibung.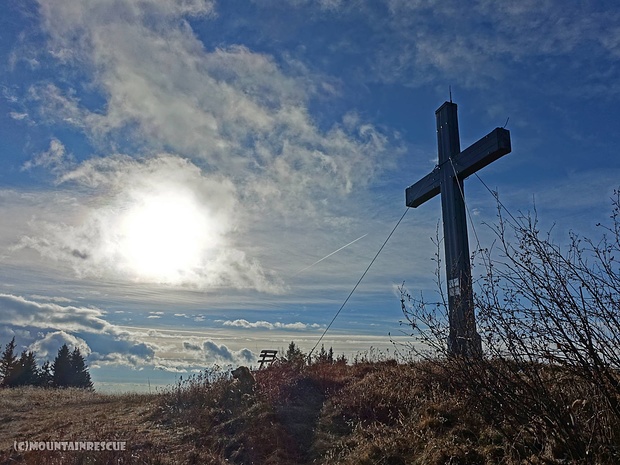 Fazit der Tour: Ab und an muss man(n)/hund, in diesen unruhigen Zeiten, einfach in die Berge "flüchten"!
Durchschnaufen
Seele baumeln lassen
Die Stille "hören"
Zu sich selbst finden
Kraft und Energie tanken
denn: Nur wer Schmetterlinge lachen hört, weiß wie Wolken schmecken!

Twonav Anima 3*/CGPSL 7*
Dauer: 2:27
Zeit in Bewegung: 2:13
Zeit im Stillstand: 0:14
Strecke: 8,792 km
Maximale Höhe: 1660 m
Maximale Höhendifferenz: 779 m
Kumuliertes Steigen: ↑ 802 m
Gesamt Abstieg: ↓ 815 m
Hike partners:

mountainrescue
<![if !IE]>
<![endif]> <![if !IE]> <![endif]> <![if !IE]> <![endif]> <![if !IE]> <![endif]>
Minimap
0Km
Click to draw, click on the last point to end drawing
Gallery
---
Open in a new window · Open in this window