Clariden 3267 m.
---
Region:
World » Switzerland » Uri
Date of the hike:
12 June 2013
Mountaineering grading:
PD
Climbing grading:
II

(UIAA Grading System)

Ski grading:
AD
Waypoints:
Geo-Tags:
CH-GL CH-UR Claridengruppe Ortstockgruppe
Height gain:
1350 m

4428 ft.



Height loss:
1350 m

4428 ft.



Access to start point:
Gottardo, Erstfeld, Altdorf , Klausenpass

Maps:
246 S "Klausenpass"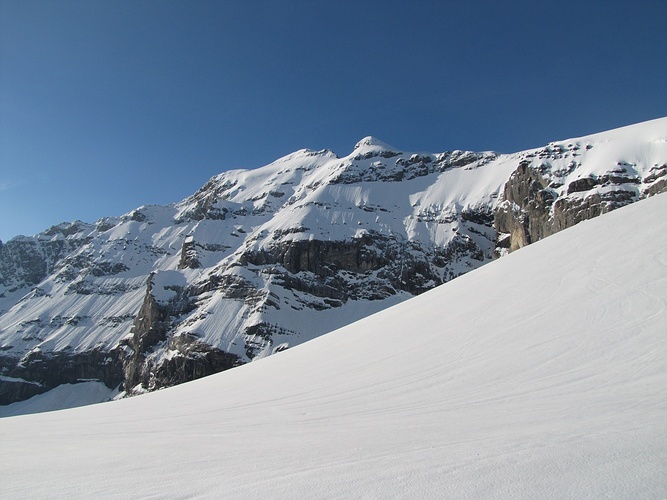 Dal Klausenpass alle 06:15 a 1948 m. saliamo con direzione SO verso lo Chammlihorli , aggirando lo Rau Stockli puntando verso lo Tieralpligrat. Percorrendo questo crinale ci portiamo alla paretina di ghiaccio cosi' chiamata "Iswandi". Un tratto che richiede una certa prudenza, noi lo troviamo in buone condizioni. Chammilijoch, da qui pieghiamo leggermente raggiungendo la base dell' anticima dove depositiamo gli sci 3191 m.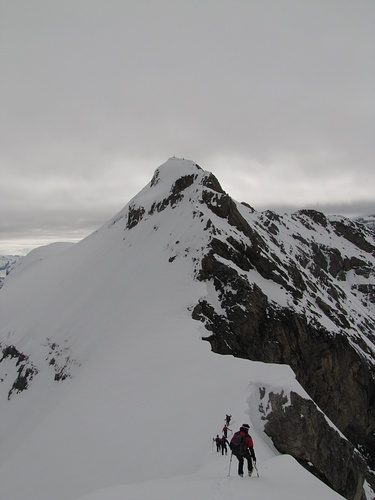 .Con calma percorriamo la parte finale che anche questa richiede attenzione 3155m., attrezzata con catene nella parte iniziale( poi a volte spariscono sotto la neve e bisogna arrangiarsi). Alla fine 3267 m.
Clariden
"nel sacco "
.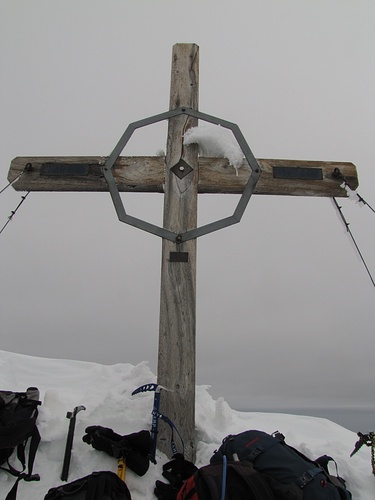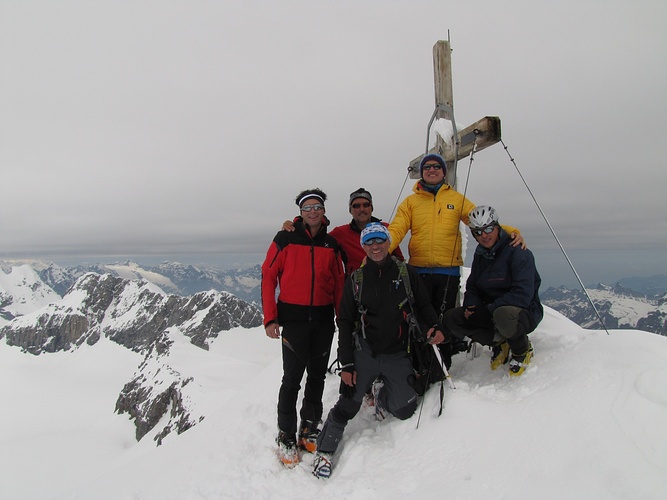 Discesa dallo stesso itinerario di salita con una bella sciata nella parte alta.
Ore 12 di nuovo al Klausenpass.
Con Marco, Angelo,Martino,Giovanni,Christian,Marco.
<![if !IE]>
<![endif]> <![if !IE]> <![endif]> <![if !IE]> <![endif]> <![if !IE]> <![endif]>
Minimap
0Km
Click to draw, click on the last point to end drawing
Gallery
---
Open in a new window · Open in this window