P.2834 (Scalettahorn Westgrat) 2834 m
9296 ft.
---
Other in

1 hike report

, 11 photo(s). Last visited :

8 Jul 17
Photos (11)
---
By Publication date · Last favs · By Popularity · Last Comment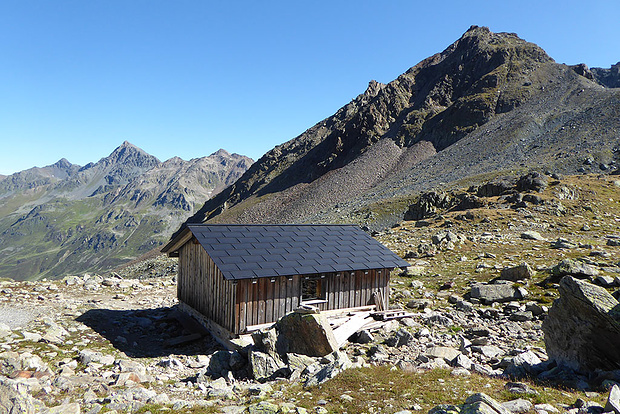 Auf dem Scalettapass steht eine Schutzhütte die uns bei einem frühere Tour schon von Nutzen war. © Marcel und Desiree
---
Reports (1)
---

Scalettahorn (3068 m) via west ridge
I could not find any hikr reports covering the entire west ridge to Scalettahorn, so I decided to go and take a look myself. From the map and pictures it did not appear that difficult. But of course the easier way is to only ascend onto the ridge when you reach the glacier. Start of the hike shortly after 8:00 in Dürrboden. I...
Published by 9 July 2017, 09h17 (Photos:38 | Geodata:1)