Muttenstock 3089 m
10132 ft.
---
Peak in

5 hike reports

, 67 photo(s). Last visited :

30 Jan 16


Geo-Tags: CH-GL, CH-GR, Hausstockgruppe
Photos (67)
---
By Publication date · Last favs · By Popularity · Last Comment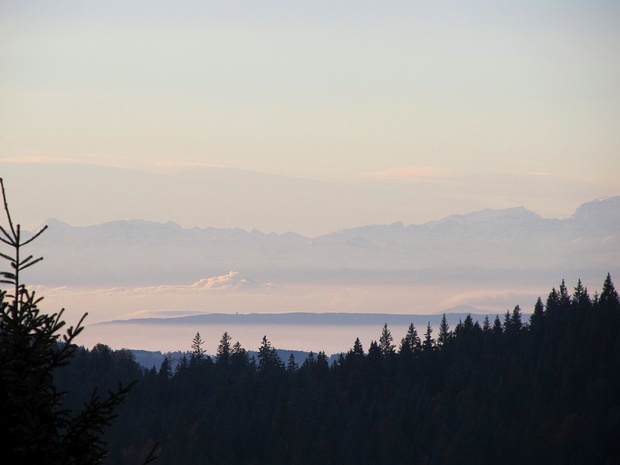 Dunstige Sicht zum Lägern und Glarner Gipfeln. Dass überhaupt die Alpen zu sehen könnten, damit war überhaupt nicht zu rechnen. Bei klaren Verhältnissen ist diese Kulisse von den Allgäuern bis bestensfalls Mont Blanc allein schon ein Besuch auf den Schwarzwaldhöhen wert. © alpstein
---
Reports (5)
---

Piz Gavirolas - Muttenstock
Einsame und spannende Skitour bei genialen Wolkenstimmungen Der Muttenstock an der Grenze zwischen dem Bündner und Glarnerland ist nicht sonderlich bekannt und auch im Sommer nur selten besucht. Im Internet gibt es nirgends eine Beschreibung zu einer Skitour auf diesen Gipfel, obwohl sich eine Besteigung anbietet und mit einem...
Published by 30 January 2016, 21h10 (Photos:17)

Muttenstock (3089 m) - bike & hike from Brigels
Hiking to Muttenstock from Brigels is a lot longer than from the Tierfehd/Muttsee side, but I was in Brigels and wanted to give it a try. The ascent towards the summit is supposedly a bit easier than from the Muttsee side. Start in Brigels at 9:15, which was rather late, but that is when the chairlift starts operating (Brigels...
Published by 31 August 2015, 20h11 (Photos:15 | Geodata:1)

Muttenstock (3089m), Piz d'Artgas (2787m) & Co.
Die Hausstockgruppe scheint mir wohlgesonnen. Hier durfte ich 2013 meinen Saisonhöhepunkt erleben. Auch die Muttsee-Runde von Mitte September liess keinerlei Wünsche offen. So fällt mir der Entscheid leicht, ein weiteres Mal ins Chalchtrittli zu gondeln, um eine Reihe von Gipfeln zwischen Glarner Hinterland und Surselva zu...
Published by 5 October 2014, 19h01 (Photos:39 | Comments:3 | Geodata:1)

La Cauma und Crap Ner: Hausstockgruppe ebenfalls komplett
Die Ziele La Cauma und Crap Ner verbindet nur zwei Umstände: Erstens sind sie von Brigels aus erreichbar und zweitens fehlten sie bisher noch in der HIKR-Liste. La Cauma (2216.1 m) ist ein Triangulationspunkt im Hügelrücken, der den oberen Abschluss des Skigebietes von Brigels/Andiast bildet. Der Crap Ner (2878 m) ist...
Published by 21 August 2010, 17h10 (Photos:15)

Muttenstock (3089m), welch steinreiche Gegend!
Vom schmucken Bündner Dörfchen Andiast führt ein Alpsträsschen hinauf zur Alp Sura (2061m). Unterwegs treffe ich bei der Alp Miez (18705m) auf eine Gruppe Grünkittel, die stolz ihre Beute präsentieren. Von der Alp Sura geht es weglos über Weiden hinauf zur Graskuppe Crap Surtscheins (2568m)....
Published by 14 September 2009, 20h39 (Photos:13)