Cioss Prato 1550 m
5084 ft.
---
Other in

5 hike reports

, 1 photo(s). Last visited :

5 Dec 19


Geo-Tags: CH-TI
Photos (1)
---
By Publication date · Last favs · By Popularity · Last Comment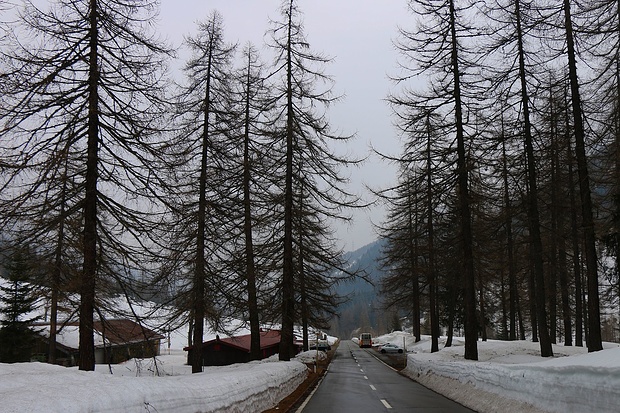 Leider fährt ausser im Sommer und Herbst das Postauto von Airolo nur bis Cioss Prato auf etwa 1550m. Bis zum Ausgangspunkt All'Acqua muss man deshalb der Strasse etwa einen Kilometer entlang laufen. © Sputnik
---
Reports (5)
---

Cima di Lago (giro ad anello) - 2833m
Giovedì alternativi nella bianca (e gelida!!!) Val Berretto... Da All'Acqua (q. 1614 m), proseguire brevemente lungo la strada che sale al NufenenPass fino ad un ponticello sul fiume Ticino. Oltrepassare il ponte e risalire il ripido bosco al termine del quale si entra nell'ampia e suggestiva Val Cavagnolo. Su pendenze mai...
Published by 8 December 2019, 14h50 (Photos:31 | Comments:8)
| | | |
| --- | --- | --- |
| Bellinzonese | WT1 | 29 Dec 18 |
Ciurei di Mezzo mt 2028 da Cioss Prato
Ultima escursione del 2018. Mio fratello Giorgio vuole effettuare una ciaspolata dopo tanto tempo a cui si uniscono l'altro fratello Alberto e Fabian il compagno tedesco di Sara mia nipote e figlia di Alberto...gita in famiglia. Per Fabian è la prima ciaspolata della sua vita….La giornata si è rivelata un mix di inconvenienti...
Published by 4 January 2019, 14h10 (Photos:5 | Comments:2)

Biasca-Passo Nufenen (2480 m) (Val Bedretto-Vallese) con bici da corsa
Eccoci ancora con un bel girone questa volta. Mi sento con Carlo in settimana e propongo di salire al Passo della Nufenen, siccome lui di alzarsi presto non se ne parla, allora io parto da Biasca, mettendomi d'accordo che alle ore 11.00 ci troviamo al Caseificio di Airolo per la risalita al passo (da lì saranno 22 km). Ci...
Published by 21 June 2015, 20h11 (Photos:56 | Comments:3)
Bellinzonese

AD

II

TD

13 Mar 14

Best of Bedretto North!
Oder nach Chmoser: The KING LINE! Eine wahrlich königliche Linie, die in eleganter Weise die drei Hauptgipfel des nördlichen Bedrettos mit 2 Steilabfahrten kombiniert. Besser gehts nicht! Chüebodenhorn, 3070m Als wir um 06:01 von All'Acqua in den anbrechenden Tag starteten, durfte ich keinen Gedanken daran verlieren, dass...
Published by 16 March 2014, 12h16 (Photos:29 | Comments:1)
| | | |
| --- | --- | --- |
| Bellinzonese | PD+ | 12 Jan 14 |

Cima di Lago (2833m) & Poncione Val Piana (2660m)
Als wir am Vortag auf die Cristallina stiegen, erkannten wir an der Cima di Lago wunderschöne Abfahrtsspuren. Ob es sich einen Tag später nochmals so schön abfahren liess, nachdem die Sonne hemmungslos den Hang beschienen hatte? Jaaaa!!!   Kurz nach 8.30 Uhr liefen wir in der Capanna Cristallina los. P. 2769 und P....
Published by 13 January 2014, 23h07 (Photos:40 | Comments:1)