Upper Yosemite Fall 1800 m
5904 ft.
---
Icefall in

2 hike reports

, 13 photo(s). Last visited :

29 Apr 19


Geo-Tags: USA, US-CA
Photos (13)
---
By Publication date · Last favs · By Popularity · Last Comment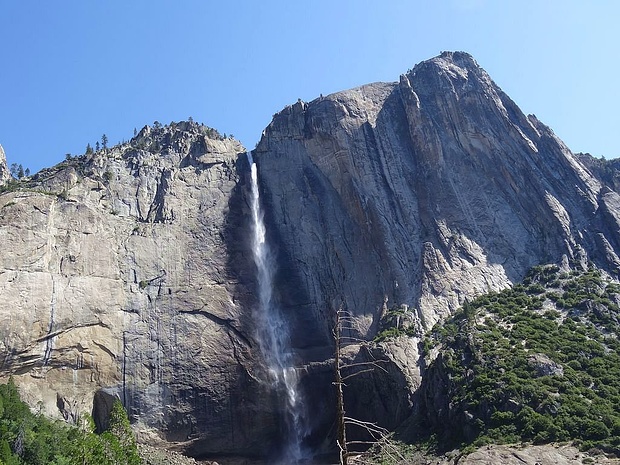 Panoramic view of upper Yosemite Fall, Yosemite Point and not very prominent Lost Arrow Spire © Alpin_Rise
---
Reports (2)
---
Upper Yosemite Falls Trail - Zur Abbruchkante des Wasserfalls
Im Rahmen eines kleinen Roadtrips entlang der kalifornischen Westküste machten wir einen Abstecher ins Yosemite Valley. Und das direkt am ersten wirklich warmen Tag des Frühjahrs im Hochtal. Dementsprechend lag noch gut Schnee auf den Bergen ringsherum, der der warmen Sonne wenig entgegenzusetzen hatte. Warum ich das gleich am...
Published by 24 March 2020, 20h22 (Photos:37)

A 100k in Yosemite's Wilderness Part II: Lost Arrow Spire and Yosemite Point
Wilderness - the often discussed and disputet term describes "a natural environment that has not been significantly modified by civilized human activity". These areas have been fascinating to me, even more since the Alps don't have any "real" wilderness. To get a taste of the wilderness concept (that goes back to pioneers as the...
Published by 12 August 2016, 13h59 (Photos:24)