An Steall Waterfall 250 m
820 ft.
---
Other in

2 hike reports

, 2 photo(s). Last visited :

7 Aug 16


Geo-Tags: GB
Photos (2)
---
By Publication date · Last favs · By Popularity · Last Comment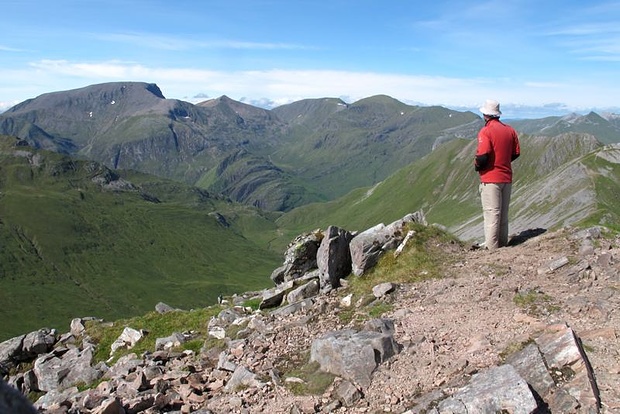 Aussicht von Am Bodach (1032m) nach Norden in Richtung Ben-Nevis-Massiv. Hier befinden sich einige der hoechsten Berge Schottlands. © pame
---
Reports (2)
---

Schlechtwetterprogramm: An Steall Ban (Wasserfall) und Seilbrücke
Es soll ja vorkommen, dass in Schottland die Sonne nicht immer nur vom Himmel strahlt... Diese Tour ist nicht besonders originell, bietet sich aber an, wenn es auf den Munroes zu windig, zu wolkig oder schlicht und einfach zu nass ist. Also genau das Richtige für einen Tag, an dem der Wetterbericht verspricht, dass man auf Graten...
Published by 8 August 2016, 12h55 (Photos:11)

Ring of Steall - Lange Horseshoe-Tour gegenueber von Ben Nevis
Fuer diese Woche hat der Wetterbericht mehrere Tage gutes Wetter angekuendigt, mit Sonnenschein, kaum Wind und wolkenfreien Munros. Perfekt! Das muss ich ausnutzen. Schon laengere Zeit auf meiner Liste steht der "Ring of Steall", eine klassische Horseshoe-Wanderung in den Marmores (Betonung auf der zweiten Silbe). Die Tour ist...
Published by 29 June 2014, 06h58 (Photos:21 | Geodata:1)