Pic del Mig 2724 m
8935 ft.
---
Peak in

0 hike reports

, 4 photo(s).
Geo-Tags: AND
Photos (4)
---
By Publication date · Last favs · By Popularity · Last Comment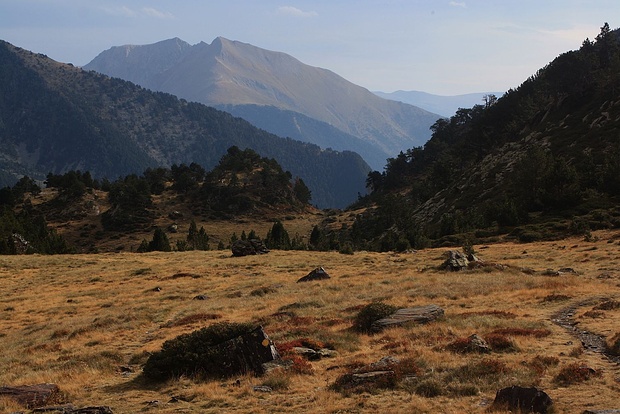 Die Hochebene unter der Pic de Comapedrosa Südflanke. Sie erreicht man auf den Bergweg beim Sättelchen Collet de Comapedrosa (2224m) am unteren Ende der Ebene. Gegenüber stehen die Gipfel der Pic de Casamanya (Links: Norte, 2749m / Rechts: Sur, 2739m). Zwischen den beiden Gipfeln ist der Pic der Mig (2724m). © Sputnik
---
Hikr.org hasn't yet any report for this waypoint.
You can
add a report
now, or look "In the vicinity" list.