Barney Lake 2517 m
8256 ft.
---
Lake in

1 hike report

, 1 photo(s). Last visited :

5 Jun 14


Geo-Tags: USA
Photos (1)
---
By Publication date · Last favs · By Popularity · Last Comment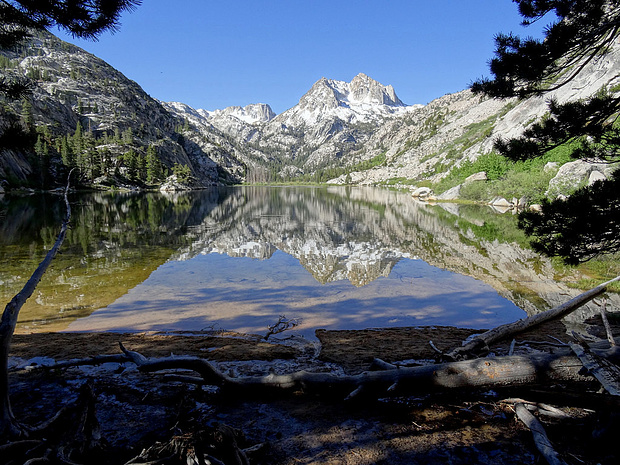 After two hours of hiking I arrive at Barney Lake. The first of many gorgeous lakes on my route. © Alpin_Rise
---
Reports (1)
---

Trekking a 100k in Yosemite's Wilderness: Part I from Twin Lakes to Harden Lake
Wilderness - the often discussed and disputet term describes "a natural environment that has not been significantly modified by civilized human activity". These areas have been fascinating to me, even more since the Alps don't have any "real" Wilderness areas. To get a taste of the Wilderness concept(that goes back to pioneers as...
Published by 18 December 2014, 18h32 (Photos:40 | Comments:5)