Wisli - Zündel 1039 m
3408 ft.
---
Other in

45 hike reports

, 3 photo(s). Last visited :

25 Jan 20


Geo-Tags: CH-GL
Photos (3)
---
By Publication date · Last favs · By Popularity · Last Comment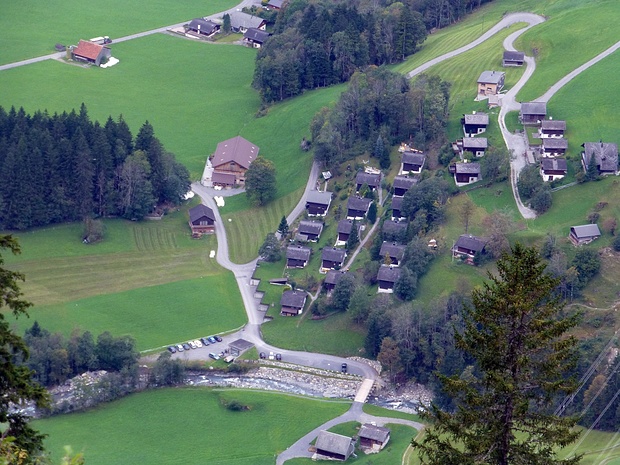 Der Weg zur Sibetsegg gewährt zwischendurch schöne Tiefblicke, wie hier der Blick zur Talstation der Tschinglenbahn. © Schlomsch
---
Reports (45)
---

Fanenstock (2236) Skitour
Leichte Skitour mit sehr schönem Ausblick auf die Tektonikarena Sardona. Von Untertal aus geht es zuerst über ein flaches Feld zur Seilbahnstation Töniberg. Dort steigen wir aufgrund von Schneemangel über die gerade noch ausreichend mit Schnee bedeckte Forststrasse hinauf bis zu P 1565. Danach geht es ziemlich geradeaus...
Published by 12 February 2020, 18h23 (Photos:4 | Geodata:1)

Fanenstock (2236 m) - hiking in the snow
Nice winter hike from Elm to Fanenstock. Start of the hike at 8:20 AM from the Tschinglenbahn parking lot. The temperature was -3°C, and for the first hour I had to hike in the shade, so it felt rather cold. I mostly followed the wrw marked trail and/or the forest road. In Elm there was hardly any snow, but higher up there were...
Published by 10 November 2019, 18h57 (Photos:24 | Geodata:1)

Transglarus : Rueun - Elm - Weisstannen [trailrun]
Parcours classique mais souvent spectaculaire à travers le massif impressionnant des Alpes Glaronnaises. Les traileurs enragés passeront à la journée - mais dans ce cas sans faire le détour par le Heubützlipass. Sur 2 jours on a le temps de profiter des lieux (et en particulier de l'accueil de Flo et Nicole à Matt !), on...
Published by 24 July 2019, 10h29 (Photos:12 | Comments:2 | Geodata:1)

Ofen und Laaxer Stöckli
Eigentlich war für das Wochenende eine zweitägige Tour geplant. Für den Sonntag war das Wetter dann leider nicht bergtauglich, und so haben wir umdisponieren müssen. Von früheren Touren ist mir die Gegend hinter Elm in guter Erinnerung und so begeben wir uns in das Revier von PStraub und Schlomsch. Gleich vorweg: Mir ist...
Published by 15 July 2019, 22h32 (Photos:25)

Piz Sardona, Piz Segnas und Atlas via Geissegg
Piz Sardona und Segnas geben sommers wie winters prächtige und beliebte Gipfelziele ab, die auf den Normalrouten ohne grössere Schwierigkeiten zu erreichen sind. Spannender ist aber der Aufstieg ab Elm über eine der Varianten in der Westflanke. Angenehmer Nebeneffekt am heutigen Hitzetag: Die Routen verlaufen durchgehend im...
Published by 2 July 2019, 12h58 (Photos:27 | Geodata:1)

Katastrophen-Tourismus? - Ofen - Laaxerstöckli usw.
Am Samstag ist auf der Ostseite des Segnaspasses eine Ju-52 abgestürzt, keiner der Insassen überlebte. Da ich selber fliege, gehen mir Flugunfälle einigermassen nah. Trotzdem hatte die heutige Routenwahl nichts mit Katastrophentourismus zu tun. An der Talstation der Tschinglenbahn hätte ich eigentlich einen Hinweis...
Published by 6 August 2018, 17h54 (Photos:18 | Comments:6)

Die Vorabs von Elm aus
Gleich zu Beginn sei erwähnt, dass die Hochebene rund um den Vorabgletscher aus meiner Sicht nun wirklich kein optisches Highlight sind: Die Schutthäufen aus brösligem Granitgestein türmen sich über den letzten kümmerlichen Resten des Vorabgletschers, auf welchem zudem Raupenfahrzeuge übersommern und die Skianlagen tragen...
Published by 6 August 2018, 09h34 (Photos:12 | Comments:2)

Sardona, Segnas und Martinsloch, ein Konditionstest
Der Piz Sardona wurde auf der schon mehrmals dokumentierten und im Alpinführer von Peter Straub beschriebenen Route "nordlicher Kamin" erkraxelt. Allerdings im Schlussaufstieg etwas abgewandelt und mit der von Schloms beschriebenen Variante kombiniert, die mir dafür als Vorlage gedient hat. Nach längerer Bergabsenz...
Published by 28 July 2018, 12h29 (Photos:16)

Chli Schiben
Chli Schiben 2652 als einfchster zugang zur Chli Schiben bietet sich die wsw-flanke an. für den aufstieg wähle ich die grasflanke (siehe foto) hier ist für ca. 10 m T5- im oberen kann man über ein band in schiefrigem gelände gehen. schwierig ist es nicht, jedoch kräfteraubend. im abstieg ist angenehmer. für den unteren...
Published by 4 July 2018, 08h09 (Photos:7)
Fanenstock (2236m)
Für diesen Mittwoch konnten wir recht kurzfristig eine gemischte Tour zu dritt mit Schneeschuhen / Ski planen. Aufgrund der Wetterprognose sollte es ein Ziel in der Ostschweiz werden mit nicht allzu weitem Anfahrtsweg. Nach längerem Hin und Her konnten wir uns auf den Fanenstock von Elm aus einigen - eine reizvolle Region, die...
Published by 19 January 2018, 08h18 (Photos:27)