Uster 460 m
1509 ft.
---
Locality in

5 hike reports

, 1 photo(s). Last visited :

20 Jan 18


Geo-Tags: CH-ZH
Photos (1)
---
By Publication date · Last favs · By Popularity · Last Comment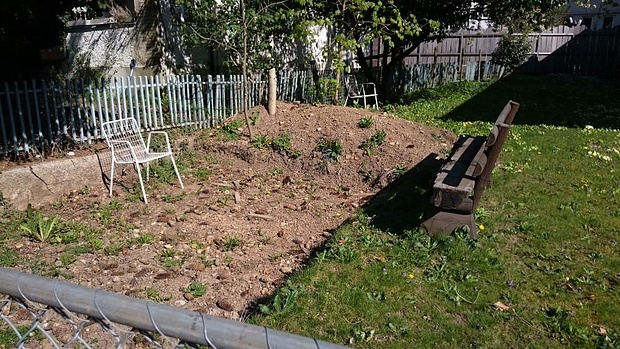 (43) In Uster, Kanton Zürich. Es heisst ja immer, man soll auch bei hitzigen Diskussionen einen gewissen Abstand zueinander einhalten. Das ist mit diesem Arrangement garantiert! BANK 10 von: iuturna © iuturna
---
Reports (5)
---

Bänke und ihre Aussichten - ein Hikr.org-Gemeinschaftsbericht
Traumziel Aussichtsbank! Wir setzen uns. Ganze Bergstöcke grüßen herüber: der Watzmann! Und der Kaiser. Servus! Ja, so schön kann es sein, aber mal ehrlich, haben die meisten Bänke nicht ganz andere Ausblicke? 12 Hikr. sind dieser Frage nachgegangen, waren auf Motivsuche und haben außerdem ihre Archive gesichtet…mit...
Published by 8 November 2016, 23h36 (Photos:287 | Comments:14)

Large round Uster-East
23.4.2017 Grosse Runde Uster-Ost On this Sunday, at 10 o'clock I decided to go for a hike. The weather was beautiful and there was no hurry. I didn't really have a plan where I would go to. Just wanded to find out how far I could walk in one day. As there are plenty of hiking guideposts as well as bus and train stations, it's...
Published by 6 August 2017, 21h22 (Photos:64 | Comments:2)
| | | |
| --- | --- | --- |
| Liechtenstein | PD | 25 May 15 |

Mit dem Mountainbike von Vaduz nach Zürich
Schon lange wollte ich einmal von meinem alten Zuhause in Liechtenstein mit dem Mountainbike nach Zürich, meinem neuen Zuhause, fahren. Am Pfingstmontag war der Wetterbericht nicht wirklich gut, aber gut genug um endlich mal einen Versuch zu wagen. Vaduz --> Gams (L) Gestartet sind wir bei kalten Temperaturen um 07:30 in...
Published by 26 May 2015, 14h11 (Photos:2 | Geodata:1)

Von Uster nach Meilen
Von Uster nach Meilen via Pfannenstiel gibt es mehrere schöne Wege. Mittlerweile kenne ich die meisten. Nun habe ich die Strecke auch abgelaufen (Jogging) Mit dem Bike: 19.4km, 1:40h Die Singeltrail Abfahrt vom Pfannenstiel Richtung Meilenertobel wird Grossmutter genannt und ist ein Highlight mit dem Mountainbike. Der...
Published by 7 August 2014, 22h45 (Photos:6 | Comments:2 | Geodata:2)

Auf dem Industrielehrpfad von Uster nach Bauma
So irgendwie hat es mich und mein Wanderfreund Hansruedi schon lange wieder gejuckt eine grössere Wanderung zu unternehmen. Da der Frühling auf sich warten lässt, entschlossen wir uns zur Wanderung über den Industrielehrpfad von Uster nach Bauma. Einmal weniger Schwerpunkt auf "Natur", dafür...
Published by 25 March 2010, 16h10 (Photos:37 | Comments:2 | Geodata:1)