Stockhorn 3212 m
10535 ft.
---
Peak in

2 hike reports

, 31 photo(s). Last visited :

19 Jul 16


Geo-Tags: CH-VS
Routes (2)
---
Photos (31)
---
By Publication date · Last favs · By Popularity · Last Comment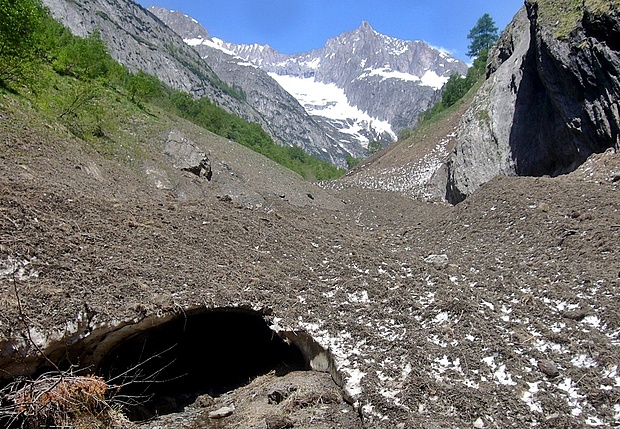 dort oben ist das Biwack. Unten die Schöpfe des Niwärch, begraben unter meterhohen Schneemassen, aber irgendwie kommt Wasser hervor © bidi35
---
Reports (2)
---

Stairway to heaven oder highway to hell?
der zustieg ab visp hat so seine tücken: der weg von Baltschieder zum bahnviadukt dem Baltscheiderbach entlang existiert so gut wie nicht mehr und ist zudem mit dornen überwachsen. der südgrat führt über 5 türme. wobei der turm 1 der ausgeprägteste ist und der turm 5 am wenigsten. es kommt aber auch immer auf die...
Published by 21 July 2016, 17h34 (Photos:38)
Oberwallis

T2

V+

15 Jul 14

Stockhorn Südgrat-Über fünf Türme musst du gehn
Beim Durchblättern des Buches "Himmelsleitern" von Ralf Gantzhorn und Moritz Attenberger stach mir das 3212m hohe Stockhorn im Baltschiedertal ins Auge. Irgendwie kam mir die Tour bekannt vor und richtig, Eugen hatte vor Jahren von dieser Tour geschwärmt! In einer Beschreibung heißt es: Der S-Grat des Stockhorns, 600m...
Published by 17 August 2014, 19h39 (Photos:24 | Comments:11)