Jona 420 m
1378 ft.
---
Locality in

6 hike reports

, 1 photo(s). Last visited :

8 Dec 20


Geo-Tags: CH-SG
Photos (1)
---
By Publication date · Last favs · By Popularity · Last Comment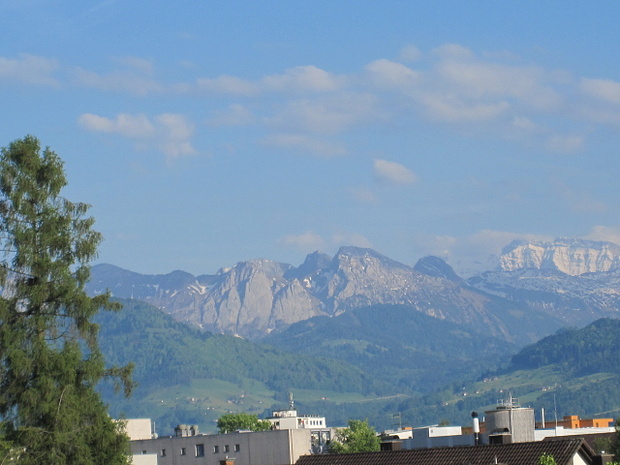 Wieder zu Hause auf dem Balkon - Bockmattli wieder etwas weiter weg aber dennoch wunderschön! © Nicole
---
Reports (6)
---

Jona III, Rüti (ZH) Pilgerhof bis zum Zürichsee
Da ich vermute dass es oben bei Gibswil zuviel Schnee haben könnte, beginne ich meine Tour am neuen Fluss namens Jona ungefähr in der Mitte der Gesamtstrecke. So fahre ich bis zur Postautostation Pilgerhof (Rüti ZH). Dort gibt es einen Wanderweg im Zickzack hinunter ins Tannertobel. Es hat zwar viele Treppen und steile...
Published by 9 December 2020, 19h16 (Photos:41)
Mit dem Bike dem Obersee entlang
Da sich die Sonne heute doch noch zeigte, gönnte ich mir einen kleinen Rundkurs mit dem Bike. Von Eschenbach aus folgte ich der steilen Strasse nach Lütschbach. Auf der Höhe von Gibelsriet bog ich links in den Wald ein, wo auch ein offizeller Bikeweg durchführt. Der Biketrail ist von erster Klasse, so ein richtiger...
Published by 19 May 2013, 17h22 (Photos:1)

Schnebelhorn, Hörnli und Bachtel - Tour de Zürich Oberland
Wir haben heute keine Lust auf eine erneute Schneestapferei, daher beschränken wir uns auf weniger hohe Gipfel. Das Zürcher Oberland kommt uns da wie gerufen. Beim Start in Hintergoldingen weiss ich noch nicht, dass die Wanderung mit rund 48km zu einer meiner längeren Touren werden wird. Wir folgen dem Strässchen über...
Published by 21 May 2012, 22h39 (Photos:27 | Comments:1 | Geodata:1)

Mothers Musher Trail thru the Canyon of Jona
.... wenn die zuhause gestapelte Zeitungslektüre zu wenigen Exemplaren zusammenschrumpft, dann erübrigt sich ja auch die Coop-Einkaufstasche auf meinen Anfahrtswegen ins Wander- und Erlebnisgebiet. Nachdem ich unlängst am Bahnhof SBB meine Claro-BW (nicht Bundeswehr)-Tasche zu verbergen suchte, als ich der...
Published by 16 May 2011, 22h37 (Photos:18)

Jakobsweg - Jona nach Einsiedeln
Von Rapperswil nach Einsiedeln Um 1200 nach Christus wurde das mittelalterliche Städtchen Rapperswil von den gleichnamigen Herren errichtet. Die Pilger fanden im Kapuzinerkloster Unterstützung und Beherbergung im Heiliggeistspital oder in einer der zahlreichen Gasthöfe im Städtchen. Wir treffen am Morgen...
Published by 11 January 2010, 22h18 (Photos:17 | Comments:2)

Jakobsweg - Fischingen nach Jona
Auf dem Schwabenweg unterwegs Der weitere Verlauf des Schwabenweges führt uns durch das Aubachtal nach Au, wo der steile Anstieg nach Allenwinden beginnt. Die Temperatur wird merklich kühler und der Aufstieg ist schwieriger als angenommen. Im unteren Teil führt der normale Wanderweg mehr oder minder in...
Published by 11 January 2010, 22h17 (Photos:5)