Drimarchenspitz 2344 m
7688 ft.
---
Peak in

2 hike reports

, 3 photo(s). Last visited :

14 Aug 17


Geo-Tags: CH-GR
Photos (3)
---
By Publication date · Last favs · By Popularity · Last Comment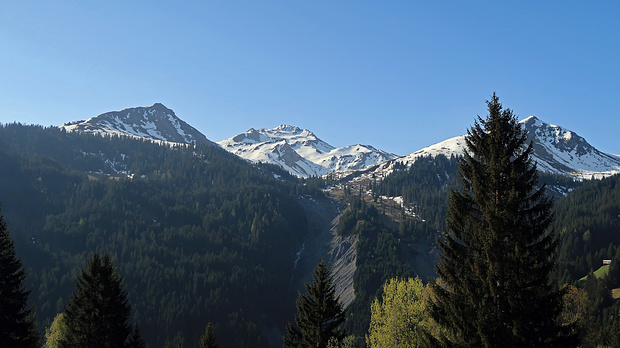 fotografiert ab der Bergstrasse nach den Fideriser Heubergen, in der Mitte ist mein heutiges Ziel der Chistenstein. © erico
---
Reports (2)
---

Schanfigg-Umrundung als Tagestour
Von der Idee zur Umsetzung Die Idee das Schanfigg "möglichst weit oben", also nicht auf dem Schanfigger Höhenweg, zu umrunden kam mir, als ich zum ersten Mal die Hochwangkette überschritten habe. Auf dieser Tour hat man den möglichen Routenverlauf nämlich ständig vor Augen. Natürlich ist der Anblick...
Published by 17 August 2017, 06h28 (Photos:10 | Comments:6 | Geodata:1)

The Pow(d)er of Zen...jiflue
Diese Tourenidee kriegte ihre Initialzündung bei meinem letzten Besuch dieser Gegend. Der Rise war sofort dafür zu begeistern und hatte auch schon ähnliche Gedanken im Kopf gewälzt. Ins Auge gefasst haben wir sie diesen Winter auch schon das eine oder andere Mal, aber irgendwie hat es nie klappen wollen. Entweder war die...
Published by 15 March 2012, 23h37 (Photos:24 | Comments:2 | Geodata:1)