Bocchetta di Mugiogna 2060 m
6757 ft.
---
Pass in

7 hike reports

, 11 photo(s). Last visited :

10 Oct 20


Geo-Tags: Gruppo Portola-San Jorio, CH-GR, I
Photos (11)
---
By Publication date · Last favs · By Popularity · Last Comment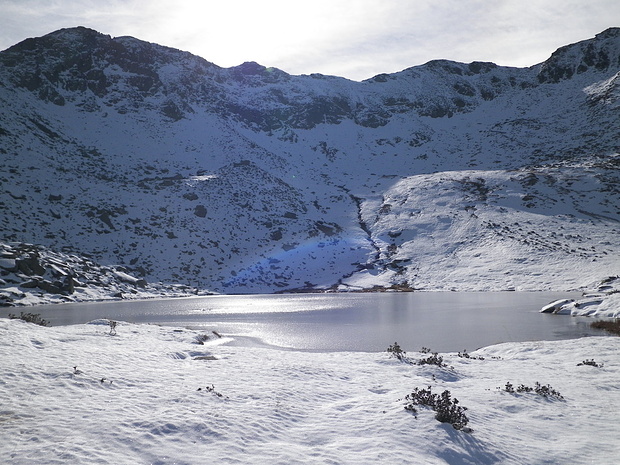 Sopra il lago di Roggio E, il tratto compreso tra la Bocchetta di Stazzona e la Bocchetta di Mugiogna © tapio
---
Reports (7)
---

Cima delle Cicogne, Marmontana und Toresella - dem Regenwetter entfliehen
Schon wieder ein verregnetes, bzw. eher verschneites Herbstwochenende in den nördlichen Alpen und am Alpenhauptkamm. Schnee bis in tiefere Lagen macht so manch geplante Wanderung diesen Herbst unmöglich. Zum Glück gibts eben auch noch die Alpen Südseite. Im Tessin und Misox liegt derzeit bis auf 2300 m kaum Schnee, da lassen...
Published by 3 November 2020, 17h00 (Photos:48)

Vertical Wild ... nel nulla del S.Jorio
      Ravanata fino alla bocchetta Vista da Giorgio - (giorgio59m) Viste le recenti relazioni di emanuele80 e Marco_92 propongo la salita al Toresella, è nei TO-DO da moltissimo tempo....
Published by 4 June 2020, 09h39 (Photos:44 | Comments:5 | Geodata:1)
Lombardy

T5+

II

24 May 20

Cima di Cugn - Marmontana e Toresella
Questo giro, che abbiamo scoperto nel momento in cui lo abbiamo percorso, è uno stupendo trekking di non banale difficoltà che ha come perla la lunghissima cresta che dalla cima di Cugn porta fino alla Toresella. La lunghezza e il dislivello non sono eccessivi, ma la tipologia di sentiero consente spesso una progressione molto...
Published by 28 May 2020, 16h04 (Photos:8 | Comments:2 | Geodata:1)
Bellinzonese

T4+

I

15 Apr 17

Toresella (2245 m)
La Toresella è una cima poco frequentata e risulta essere ostica da raggiungere, non tanto per le difficoltà tecniche limitate ma più per il lungo avvicinamento da qualsiasi parte la si "attacchi". La recente relazione di paoloski (che ringrazio!) ci ha "schiarito" le idee sulle condizioni del versante S di questa montagna e...
Published by 19 April 2017, 16h45 (Photos:44 | Comments:31)

"Caldo" anello al Gesero.
Arrivato il caldo bestiale... molte idee (confuse) come sempre... L'unica cosa saggia da fare è partire già "alti" per evitare di morire di caldo e afa da valle. L'itinerario a noi più prossimo con queste caratteristiche è quello che si protende in zona Gesero. Si può comunque camminare lungamente e macinare un discreto...
Published by 7 June 2015, 19h04 (Photos:60 | Comments:16)

Marmontana and more, from Italy into Switzerland
Throwing in the following three ingredients... 1) Anxiety to finally properly start the 2015 hiking season 2) A good weather forecast for the whole weekend in the south 3) My intention to do some treks with bivouacs this year ...an ambitious plan was created: a two day hike from near Lake Como in Italy over the...
Published by 16 May 2015, 22h45 (Photos:68 | Comments:4)
Bellinzonese

T4+

I

26 Oct 13

Toresella (2245 m), vetta e cresta SW
Welcome to the jungle La gita comincia alla luce della frontale e subito noto qualcosa di strano: un faggio secolare mi sbarra la strada dopo pochi passi dall'inizio. Lo supero con non poche difficoltà, oltrepasso il ponticello con massima circospezione, viscido com'è (e memore della quasi scivolata dell'anno scorso...
Published by 29 October 2013, 19h29 (Photos:40 | Comments:10)