Benson Hut 2545 m
8348 ft.
---
Hut in

2 hike reports

, 1 photo(s). Last visited :

27 Oct 17


Geo-Tags: USA, US-CA
Photos (1)
---
By Publication date · Last favs · By Popularity · Last Comment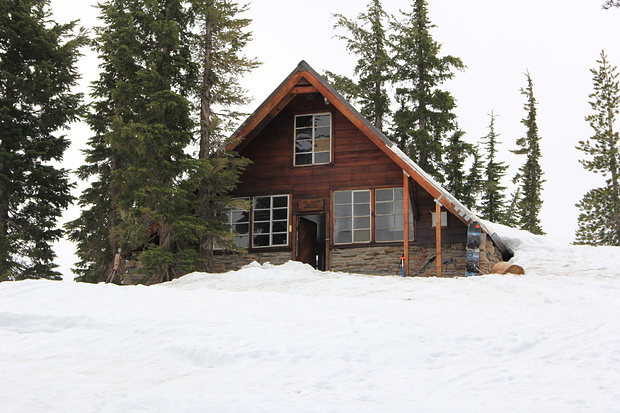 John Benson Ski Hut, one of the few Sierra Club Huts In a normal winter with average amounts of snow, supposedly the entrance door is the second floor! © 360
---
Reports (2)
---

Anderson Peak from Donner Pass
Anderson Peak is one of the few mountain tops in the Tahoe area which haven't received a visit from me yet, even though I tried twice already. The first time, I failed due the icy steep north face and not carrying crampons with me and the second time I ran out of time due to an unplanned detour. This time I was rather sure I would...
Published by 31 October 2017, 16h31 (Photos:17 | Geodata:2)
California

T3

WT3

20 Mar 15

From Donner Pass to Benson Ski Hut, via Donner Peak, Mount Judah and Mount Lincoln
Today I had rather ambitious plans: almost 20 miles of distance and 4000 ft altitude gain. Depending on the snow situation some of the hike would have had to be done on snowshoes as well. The plan was to walk from Donner Pass to Tinker Knob & back and on the way to Tinker Knob bag the 4 peaks which are somewhat on the way...
Published by 24 March 2015, 14h49 (Photos:16 | Geodata:1)