Chli Spannort 2953 m. - Skt .
---
Region:
World » Switzerland » Uri
Date of the hike:
30 January 2016
Ski grading:
PD+
Waypoints:
Geo-Tags:
CH-UR
Height gain:
1400 m

4592 ft.



Height loss:
1400 m

4592 ft.



Route:
Schwändi Winterfahrverbot (1519 m) Gorezmettlen (1560 m) Gorezmettlenbach Brücke (1613 m) Juzfad (2380 m) Rossfirn (2805 m) Chli Spannort - Falkentürme Skigipfel / P.2953m (2953 m)

Access to start point:
strada per il Sustenpass - Farningen

Gita sciistica + una bellissima giornata. Meta iniziale Bachensthock poi variata alla partenza.

Partiti da Schwandi percorriamo la valle tenendo il Gorexmettlenbach alla nostra sx passando dalle indicazioni di Gorezmettlen 1560 m .
A Gitxichrummenflue abbandoniamo la strada e ci introduciamo nella valle, passiamo da Altboden 1674 m.
All' altezza di Rotgand voltiamo decisamente a dx e mentre un bel gruppetto risale dalla parte opposta a noi,
puntiamo a un piccolo canale percorso dal Rossback per sbucare poi ai piani superiori.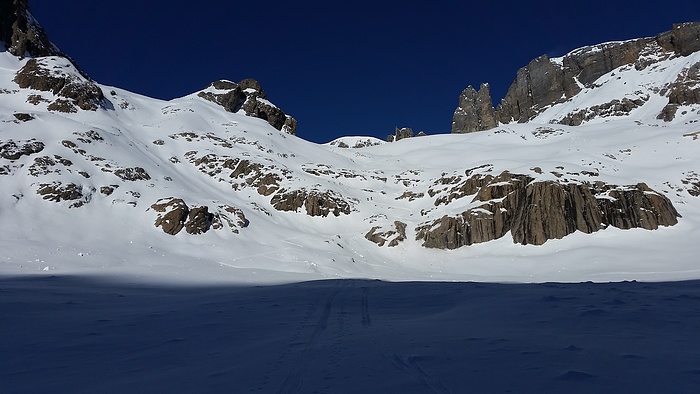 Usciamo dall' ombra con il Juxfadstock 2771 m.alla nostr sx.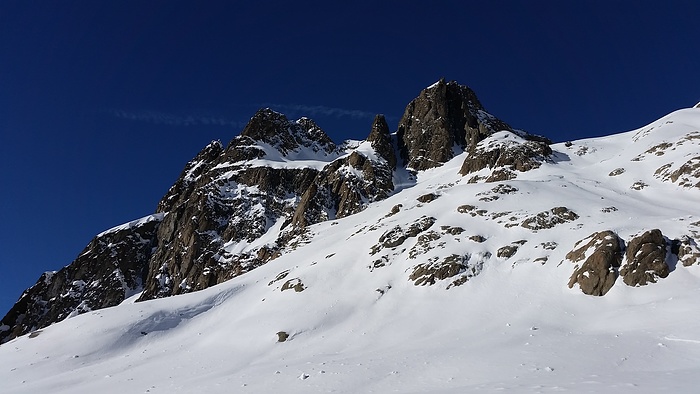 Pausa soliva piacevole e via di risalita percorrendo il Rossfirn fin sotto allo Chli Spannort.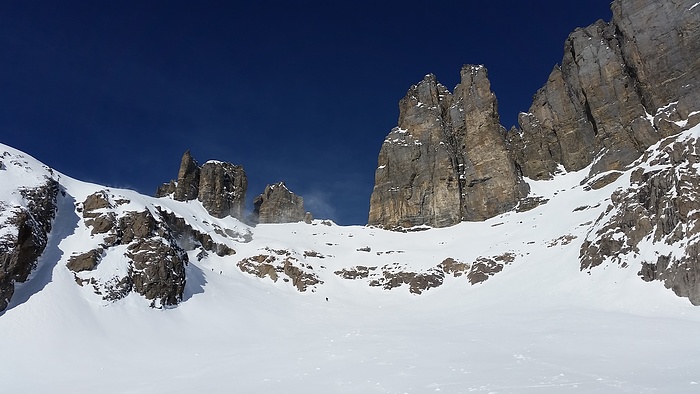 Qui piccolo traversino,accompagnati da belle raffiche di vento e eccoci sotto al dentino della cima sciistica a spellare.
Discesa molto piacevole con bella neve primaverile e tanti bei sogni per ora nel cassetto .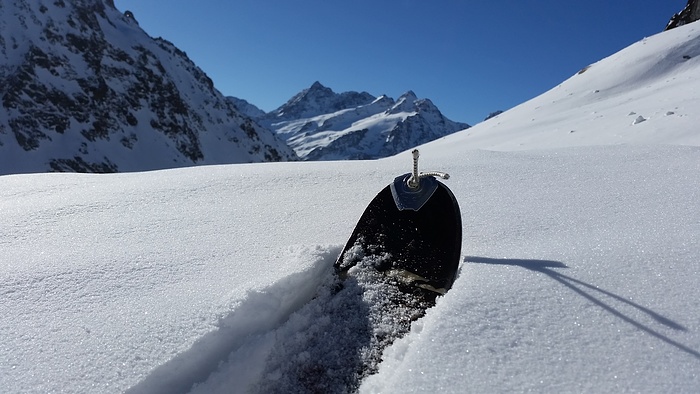 <![if !IE]>
<![endif]> <![if !IE]> <![endif]> <![if !IE]> <![endif]> <![if !IE]> <![endif]> <![if !IE]> <![endif]>
Minimap
0Km
Click to draw, click on the last point to end drawing
Gallery
---
Slideshow
Open in a new window · Open in this window