Roc de l'Aliga 1657 m
5435 ft.
---
Peak in

0 hike reports

, 1 photo(s).
Geo-Tags: AND
Photos (1)
---
By Publication date · Last favs · By Popularity · Last Comment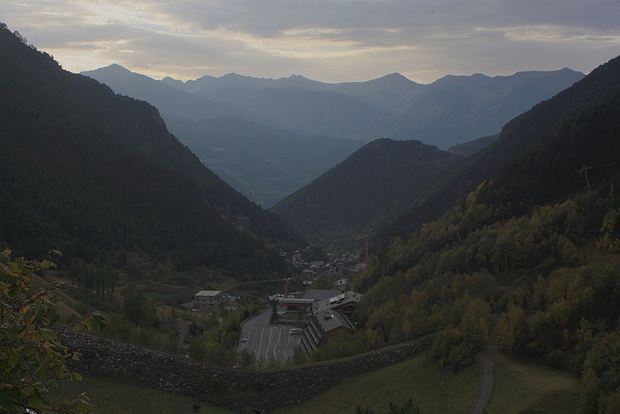 Nach wenigen Meter Aufstieg vom Parkplatz geniesst man schon eine schöne Aussicht auf der Arinsal (1467m), und weiter hinter ins Tal in Richtung La Massana. Man sieht allerdings nur bis Erts, wo das Tal wegen der Roc de l'Aliga (1657m) zu einem Knick nach links gezwungen wird. La Massina liegt hinter dem bewaldeten Hügel. © Sputnik
---
Hikr.org hasn't yet any report for this waypoint.
You can
add a report
now, or look "In the vicinity" list.