Portella de Comallempla 2503 m
8210 ft.
---
Pass in

0 hike reports

, 2 photo(s).
Geo-Tags: AND
Photos (2)
---
By Publication date · Last favs · By Popularity · Last Comment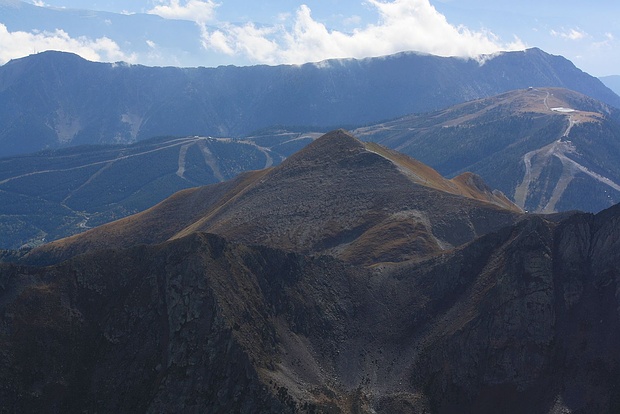 Aussicht mit Zoom vom Pic de Comapedrosa (2939m) nach Süden zum Skigebiet von La Massana. Vor der Pyramide Alt de la Capa (2572m) in der Bildmitte ist der die Portella de Comallempla (2503m) und der Pic dels Aspres (2562m). Rechts steht die flache Kuppe Cap del Cubil / Alt del Covil (2364m) die mit Skipisten überzogen ist. Den Horizont bildet der Bergkamm zwischen Pic de Carroi (links; 2333m) und Bony de la Pica / Pica d'Os (rechts; 2402m) © Sputnik
---
Hikr.org hasn't yet any report for this waypoint.
You can
add a report
now, or look "In the vicinity" list.