Pic del Clot del Cavall 2586 m
8482 ft.
---
Peak in

0 hike reports

, 1 photo(s).
Geo-Tags: AND
Photos (1)
---
By Publication date · Last favs · By Popularity · Last Comment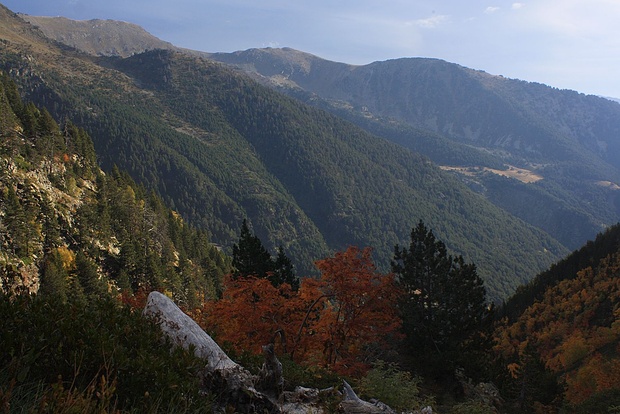 Auf etwa 2100m rasteten wir erstmals. Hier öffnet sich schon ein weiter Blick hinuter ins Tal. Links ist der kleine Sattel Coll Carnisser (2310m) zu sehen hinter dem die Schutzhütte Refugi del Fonts liegt. Am Horizont sind die beiden Gratgipfel Pic de Percanela (2494m) und Pic del Clot del Cavall (2586 m ) auf den auch ein markierter Bergweg führt. © Sputnik
---
Hikr.org hasn't yet any report for this waypoint.
You can
add a report
now, or look "In the vicinity" list.