Pic de les Fonts 2749 m
9017 ft.
---
Peak in

0 hike reports

, 2 photo(s).
Geo-Tags: AND
Photos (2)
---
By Publication date · Last favs · By Popularity · Last Comment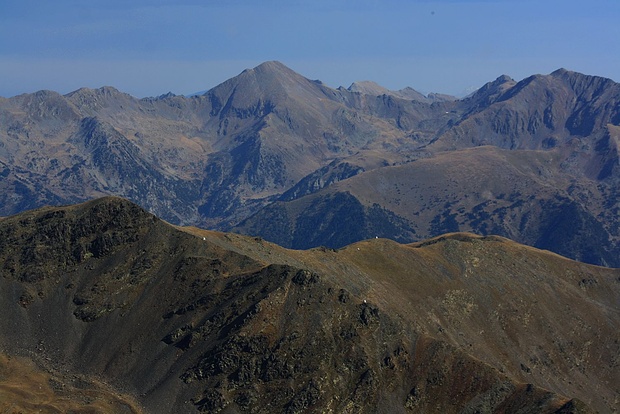 Aussicht mit Zoom vom Pic de Comapedrosa (2939m) auf die wuchtige Pyramide Pic de la Serrera / Pic de Serrère (2913m) und den Pic de l'Estanyó (2915m) am rechten Bildrand. Links vom Pic de la Serrera ist der Pic del Salt / Pic du Sal (2743m). Im Vordergrund sieht man auf den Berg Pic de la Fonts (2749m) und seinen Vorgipfel Pic de la Burna (2656m) auf dem ein auffälliger weisser Markierungspfahl steht, © Sputnik
---
Hikr.org hasn't yet any report for this waypoint.
You can
add a report
now, or look "In the vicinity" list.