Pic d'Arcalís 2777 m
9109 ft.
---
Peak in

0 hike reports

, 1 photo(s).
Geo-Tags: AND
Photos (1)
---
By Publication date · Last favs · By Popularity · Last Comment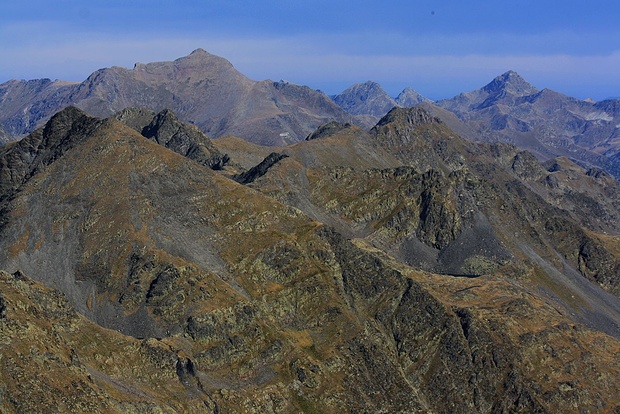 Aussicht mit Zoom vom Pic de Comapedrosa (2939m) nach Nordosten. Links am Horizont ist der Pic de Font Blanca / Pic du Port (2903m), rechts der Pic de Thoumasset (2741m). Im Vordergrund links ist der Pic del Pla de l'Estany / Pic des Bareytes (2859m), rechts etwas weiter entfernt steht der Pic d'Arcalís (2777m). © Sputnik
---
Hikr.org hasn't yet any report for this waypoint.
You can
add a report
now, or look "In the vicinity" list.